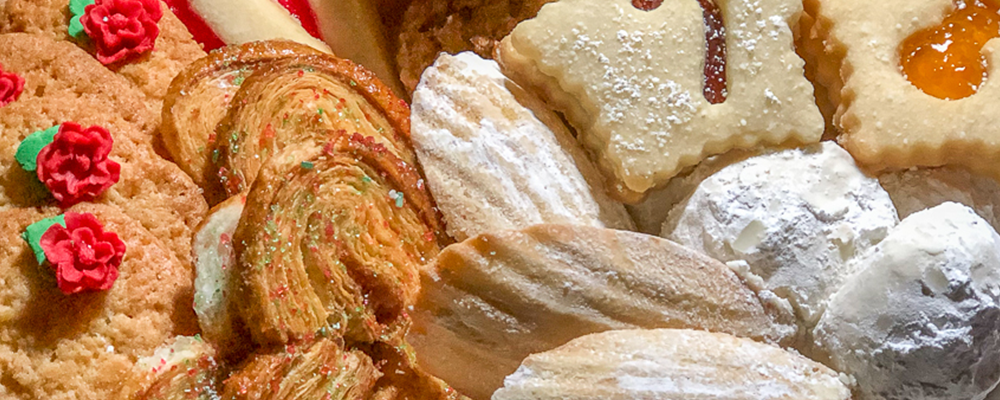 Welcome to Tucker Inn Cookies
At Tucker Inn Cookies, our goal is simple: To bake the best Cookies ever made.
By using premium ingredients in every freshly baked treat, and offering excellent customer service.
We guarantee products that are not only delicious but also a delight to enjoy.
Jimmie & Mera met in 2002 but didn't connect until the beginning of 2004. Our Cookie Journey began with us donating Surly Bitch Cookies just about every weekend to some club event. They'd be auctioned off and the proceeds would go to charity. We did that for 15 years and the only prerequisite was that they just had to ask… We never turned down any request and that's how Tucker Inn Cookies was born! About five or six years later, Mera began decorating Sugar Cookies & Gingerbread and after several years of being self taught, Jimmie gave Mera a gift certificate to a weekend Cookie Retreat and that changed everything and allowed Mera to step up her game in a big way! Best present ever! These days, Mera makes the dough, cuts out the cookies, and decorates then packages the cookies. Jimmie is the Resident Baker since she knows exactly when they should come out of the oven perfectly baked! Tucker Inn Cookies is a labor of love and a partnership of two people who love spreading a bit of sweetness in this world…
Meet the designer
Mera has been designing cookies for many years. If you can think it, she can design it !
Meet the Baker
After the cookie dough is made, Jimmy bakes our cookies to perfection !